Consider these corporate wellness topics as the framework your company ought to use when bringing wellness programs to your workplace.
Corporate wellness topics are in the air these days especially following the changes made by the Affordable Care Act. Employers must make more decisions regarding how they will relate to employee healthcare costs, and have even been given more leeway in spreading costs. Employees can now augment their cost sharing to 30% for employees with established health risks and by 50% for smokers when the workplace offers a wellness program.
This new regulation calls for quality wellness programs that are shown to improve outcomes for employees, and incentive structures that bring the least healthy employees into participation. In a 2012 survey by Rand Corporation, only 10% of employers used incentives linked to a health standard.
What are the corporate wellness topics that create a balanced program for your company? In this blog, Wellworks For You wants to explain what we see as the three major categories which should be included in every balanced wellness program.
1. Prevention Wellness Tests
Although some employers might prefer to skip this step, it's important to have some kind of diagnostic test offered to employees so that:
You can determine the severity of your need for other types of wellness services, and what those services should be

Employees can have an empirical starting point for measuring their wellness journey

You can monitor the effectiveness of programs, and if necessary, tweak them.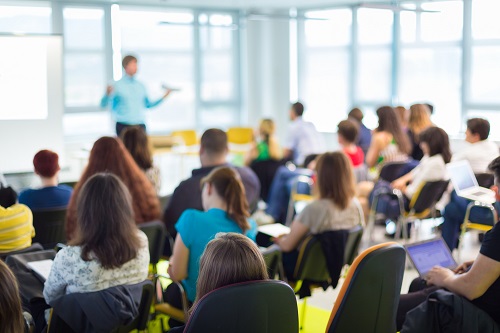 We recommend a health risk assessment which will assess overall risk for different long-term latency diseases which is what we offer at Wellworks For You. We've found that this test, optimized by our streamlined biometrics technology that inputs data directly into your systems, is most effective as a benchmark for managing employee health.

2. Educational Seminars
Education is a pivotal part of every wellness program because this is where the change can start taking place. When employees know that they are receiving good information and they are given incentive to attend (think food for the events, and/or reduced costs for healthcare cost sharing for attending a certain number of them), they are more apt to start making little changes along the way.
Wellworks For You, for example, offers corporate wellness topics on subjects such as sleep, proper nutrition, and ideas for exercise. More in-depth education might explain how different nutrition choices will affect your body and sense of wellness. Wellworks For You offers Corporate Lunch 'n Learns, where employees don't have to take any extra time during their day because they can go to an info session during their lunch break!
3. Fitness Programs
And finally, the most commonly thought of program: promoting fitness! The trick with the fitness programs is to make sure that it is worth the time, expense, and energy of you and your employees to invest.
It's best to pick a type of fitness program that keeps participants moving constantly, that has a fun game-like aspect to it, and that has grades of time intervals for participation. In other words, you want to make sure that people are not dissuaded from participating because they feel that they have to put in an hour or hour and a half every time.
For a walking program for example, at Wellworks For You we offer an interactive pedometer tracking program which notes how many steps you have taken–and you can design custom routes around the world! Check out more about this program here.
Looking for more ideas on corporate wellness topics? Check out our website at www.wellworksforyou.com and call us at 800.425.4657 for more details.